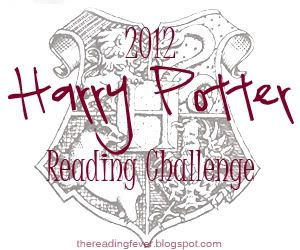 (click to visit the site & join!)
I am so glad that I stumbled upon this challenge. I could of weeks ago or less, I was having a conversation with one of my good friends and reading buddy about reading 'Harry Potter.' More or less, I think she convinced me that I should read it. So I made a vow that I would read all of the books this year. What a better way to keep me on that task than join a Harry Potter Reading Challenge to push me to read the series. Great!
I won't be reading them 'a book a month.' I don't think that's doable with me, but I might, maybe, I don't know. The only thing I know is that I will read 'The Harry Potter' series by the end of the year. Thank you for this challenge!